NG RUTH – JESUS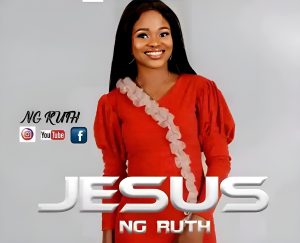 NG Ruth is a talented Nigerian gospel singer with a powerful and unique voice. She hails from Delta State, Nigeria.
She discovered her love for singing at the age of five and since then, has never stopped. With her participation in many classical and contemporary choirs, she developed her talents and today she's one of the up-coming biggest voices in the Nigerian Gospel music industry and I believe she'll be one of the biggest names we'll have soon in the industry.
Her songs continue to bless the hearts of many with its soul-lifting lyrics and beautiful melody. She uses her gift of music to spread the gospel and touch the lives of her listeners.
Her many powerful and uplifting songs have captivated the hearts of many with its heartfelt lyrics and dynamic sound.
She birthed the quarterly programme called Singles' Tingle, a program designed to teach youths and teenagers the mind of the father concerning several areas of their lives.
She is a vessel used by the Holy Spirit to birth many unique, uplifting and inspiring songs that bring glory to God and edify His body. Her music is a testament to her dedication to spreading the gospel and leading people into a deeper relationship with God. Through her God-given talent and anointing, she has touched many lives and continues to impact the world at large.
Below is a list of songs released by Minister NG Ruth:
Jesus
Focus
Ihensinibu
Joy Joy Joy
Jesus, you're a Wonder
It's You
He Answers Prayers
Peace
Only You
I will Love You
Victory
Doh Doh
Great Grace, etc
NG Ruth's social media handles–
Instagram : NG Ruth
Facebook : NG Ruth
YouTube : NG Ruth Official (@ngruth3606)
LYRICS OF Jesus BY NG Ruth
Jesus is here
He is here breaking every yoke
What has not been done is what has not been handed to you
You have the key of life and death in your hand.
With you it's never too late
With you it's never too bad
With you it's never too spoilt
Jesus, Jesus, Jesus
There's nothing you cannot fix
No sickness you cannot heal
There's no man you cannot help
There is nothing you cannot do
Chain breaker
Mountain mover
Great redeemer
Way maker
There is nothing you cannot fix
There is nothing you cannot do 2x
Jesus Jesus Jesus Jesus Jesus Jesus
There is nothing you cannot do
Jesus Jesus Jesus Jesus Jesus Jesus
There's no sickness you cannot heal
Jesus Jesus Jesus Jesus Jesus Jesus
There's nothing you cannot fix
Jesus
My Jesus is here
Jesus
Stream and download below…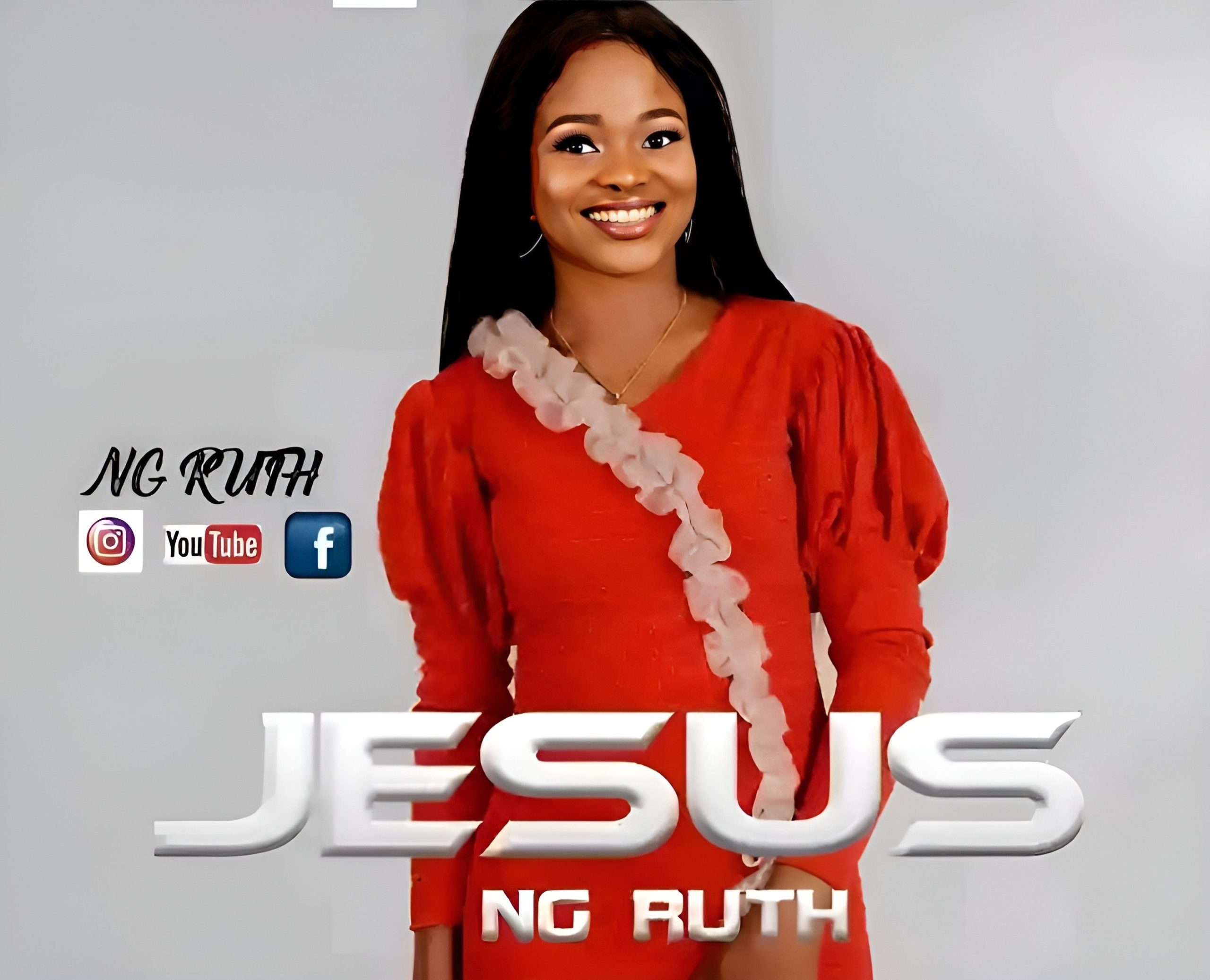 JESUS
by NG RUTH
Share this post with your friends on
3 Responses