[Download Music] Yadah – Na Your Hand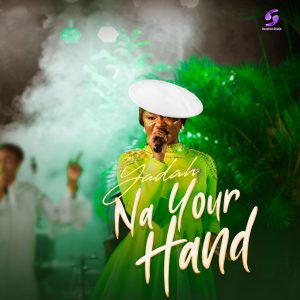 Yadah – Na Your Hand
Nigerian gospel music minister, Yadah, has released a brand new single titled "Na Your Hand." This release marks her first single for the year, and it is already creating a buzz among music lovers.
Yadah is currently on tour in the US, and she expressed her excitement about the release of this song, stating that she waited for it just like everyone else. According to her, the inspiration for the song came from her heart, and she believes it will be a blessing to everyone who listens to it.
"Na Your Hand" is a soul-lifting song that reminds listeners that they are in the hands of the one who won't let them go. Yadah draws from Jude 24-25 to drive home this message of hope and assurance.
The song is already receiving rave reviews from fans and critics alike. Yadah's unique voice and captivating delivery are sure to leave a lasting impression on anyone who listens to "Na Your Hand."
SonsHub Media is proud to have Yadah on its roster and is excited to see what the future holds for this talented artist. The label is committed to supporting and promoting gospel music that inspires and uplifts people.
"Na Your Hand" is available for download and streaming on all digital platforms.
STREAM MP3
https://music.fwdigitals.com/yadah/na-your-hand
WATCH VIDEO BELOW;
FOR MUSIC PROMOTION AND ALBUM MARKETING CONTACT US ON WHAT'S APP 09037857969
Share this post with your friends on
0 Responses