[Free Download] EDMOND ALABO – ELOI (HEIGHT OF LOVE)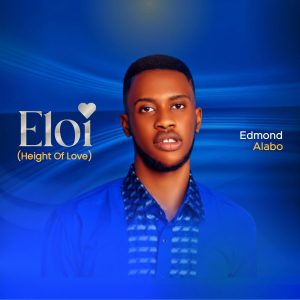 EDMOND ALABO IS A GOSPEL ARTIST,SONGWRITER AND A WORSHIPPER. CURRENTLY HE IS A STUDENT OF UNIVERSITY OF PORTHARCOURT. A VERSATILE SINGER,WHOSE SONGS ARE ANOINTED AND SPIRIT FILLED. HIS DEPTH OF UNDERSTANDING OF LOVE BIRTHED "ELOI". HIS FIRST SINGLE AS A RECORDING ARTIST.
About  the  Song 
Shadow blended with shadow, and blackness with an eerie stillness. For three hours the skies had been strangely dark. There was a gloom, a foreboding, and a sense of loss in this darkness.
Yet infused within this same pall of shadow was a peculiar expectation that held the onlookers. Central to their focus was the Rabbi(JESUS). He hung there, bloody and beaten, between two violent criminals.
Then He cried out. The words came, but not in the easy tones of everyday conversation. These words came with passionate urgency.
Jesus said "ELOI ELOI LAMASABACH THANI"
Get ready to be blessed by this revelation in song titled-Eloi(Height of Love)
Stream and download below….
FOR MUSIC PROMOTION AND ALBUM MARKETING CONTACT US ON WHAT'S APP 09037857969
Share this post with your friends on
0 Responses