[Free Download] CLIGHT – Gathering clouds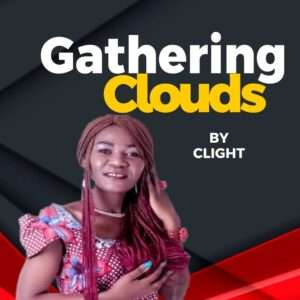 Cameroonian gospel music minister,Clight return with a powerful song titled "Gathering clouds"
In her words, I'm celebrating the lord for this year of Gathering clouds given by Rev Dr Chris. All praises goes to him for the clouds we will gather.
Gathering clouds- Lyrics
Celebration O God from the day
you took me out of Egypt
Brought me forth to know you O God
Witnessing to me everyday
So I Learned from you cos you've chosen that
I may go gathering clouds with you
I accept it, I'll do it O God
I'll go gathering clouds with you.
(Chorus)
Oh ho ho oh O God you've chosen me
And I'll go gathering clouds with you
They're like the treasures
that are found in the bush
I'll do everything to gather them unto you yes
They'll be mine and never will I let them go
Nor let anyone stile them from me
(Repeat chorus)
Listening to you oh ho ho God
Witnessing to me oh ho ho oh God
It keeps surprising me
I wanna learn more of you O God
Keeping my head up hearing always from you
(Repeat chorus)
In Burundi {gathering clouds with you}
In all Africa {gathering clouds with you}
Asia America {gathering clouds with you}
Europe and Australia {gathering clouds with}
Stream and download below…
FOR MUSIC PROMOTION AND ALBUM MARKETING CONTACT US ON WHAT'S APP +2349037857969
Share this post with your friends on
19 Responses