Don't allow 'criminals' regroup after voting Peter Obi, deliver your states — Morris Monye charges Obidients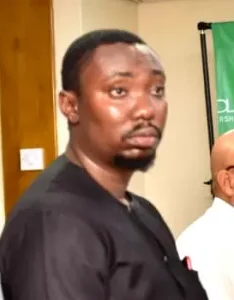 By Idowu Bankole
A chieftain of the Labour Party and Convener, Super Volunteers for Peter Obi, Morris Monye has charged all party supporters to vote for all the candidates vying for elective positions on the Party's platform from presidential to the state level.
The Chieftain noted that failure to vote for other candidates of the party at the state level would result in " criminals regrouping" after Peter Obi's tenure.
In a tweet thread, Morris Monye asked obidient to dismantle all structures of criminality by voting all Labour Party's candidates in the 2023 general election.
He warned that state and local government level infrastructure will be left unattended to by state governors and LG chairmen who are not Labour party.
He tweeted, " Deliver your states too if there are credible candidates too."
"If PO wins and your Governor or even LG Chairman is a devil, only half of your problem is solved"
"The road to your house, schools, state healthcare, basic amenities like water, and streetlights WILL NOT be done by FG".
Morris Monye's call is coming on the heels of a successful outing of Peter Obi Chatham House address, where he told the world how he would turn the fortunes of Nigeria around if elected.
Vanguard reported how Mr Obi told the world press how he governed Anambra State without members of his party at the state assembly but was able to have a smooth working relationship with state lawmakers because of his people-oriented programmes.
Share this post with your friends on
0 Responses