Wole Oladunjoye – Gratitude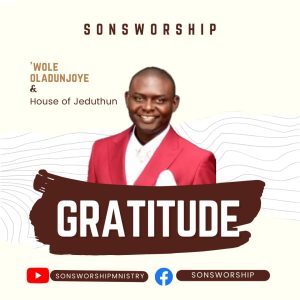 Wole Oladunjoye released a new song titled "Gratitude"
As a devoted Minister of the Gospel in Songs, I am deeply committed to the divine obligation of guiding individuals towards authentic worship. It is my fervent aspiration to cultivate True Worshippers, in accordance with the teachings of Jesus Christ in John 4:23-24, wherein He proclaimed that the Father seeks those who worship Him with sincerity and genuineness.
My aim through the ministry called SonsWorship is to establish an environment that embodies the palpable presence of God, and where music and worship combine to draw hearts closer to Him. I am fully devoted to excellence and hold steadfast to an unwavering faith in the transformative power of worship. My goal is to facilitate a connection between individuals and the heart of God, encouraging spiritual development and a more profound comprehension of the divine.
Embark on an extraordinary voyage of devotion with me, as we strive to connect with God both spiritually and truthfully, and transform into the genuine worshippers that our Heavenly Father desires. Let us join forces to enhance our worship encounter, motivate souls, and invite His presence into our midst.
Stream and download below…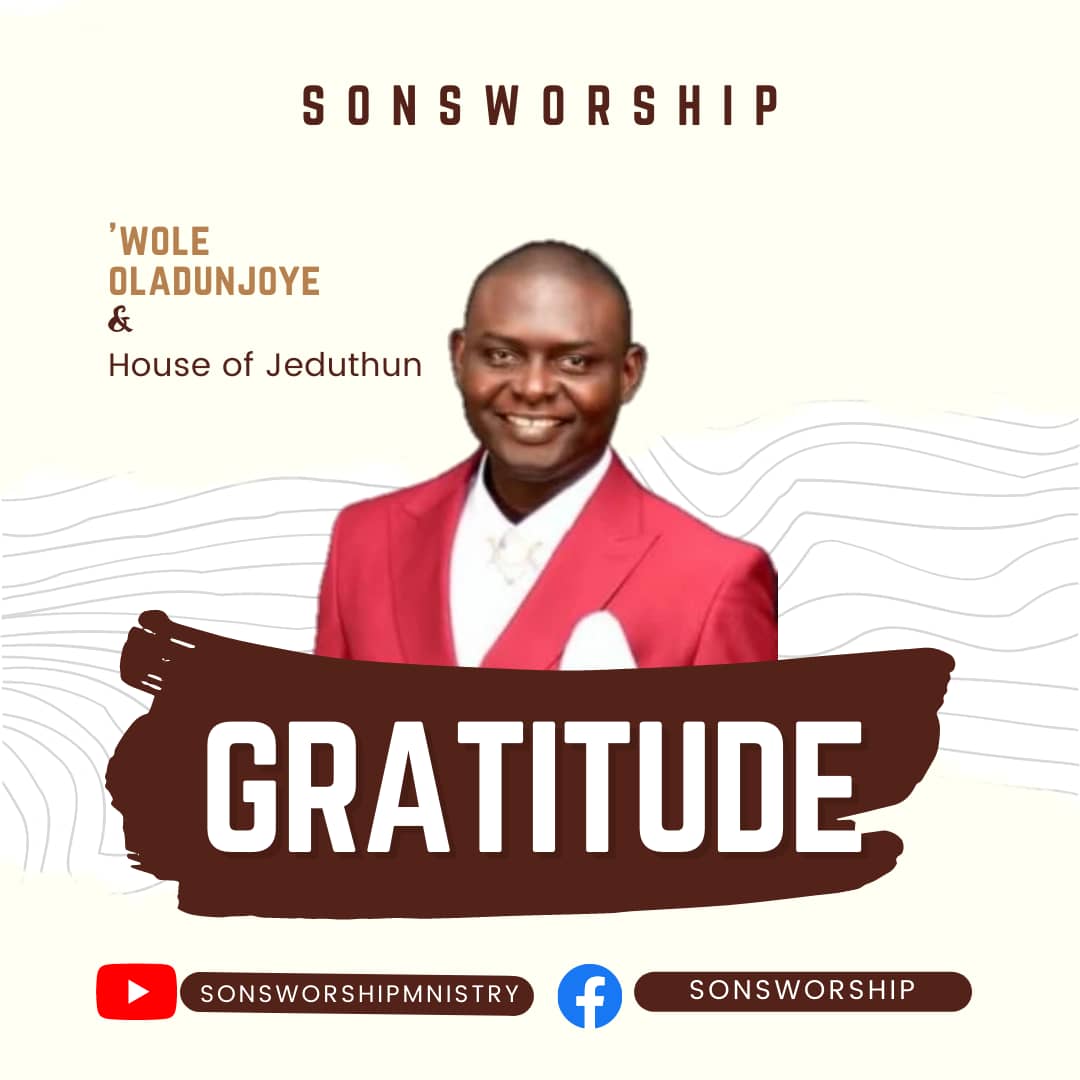 Gratitude
by Wole Oladunjoye
Share this post with your friends on
0 Responses