Seun Hosanna – Adoration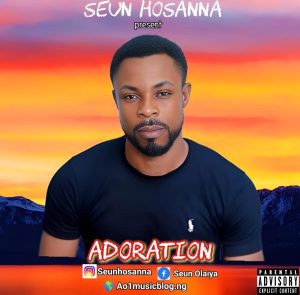 Seun Hosanna, the talented Nigerian musician has recently captivated the music industry once again with his latest release, "ADORATION." This highly anticipated song has been creating a buzz among music enthusiasts, and fans cannot wait to get their hands on this new track.
"ADORATION" is a beautiful composition that showcases Seun Hosanna's exceptional vocal prowess and songwriting skills. The song is such a inspirational song of high praise to God
Seun Hosanna's musical artistry shines through in "ADORATION" as he effortlessly combines traditional African sounds with contemporary elements. The song is a perfect fusion of afrobeat, pop, and R&B, creating a unique and refreshing sound that sets Seun apart from his peers.
In addition to his undeniable talent as a vocalist and songwriter, Seun Hosana's ability to connect with his audience is what truly sets him apart. Through "ADORATION," he manages to create an intimate connection with his listeners, making them feel understood and inspired.
With "ADORATION," Seun Hosanna continues to demonstrate his growth as an artist and his commitment to creating music that resonates with people from all walks of life. It is no surprise that his fan base continues to expand, as his music transcends borders and language barriers.
As Seun Hosanna releases "ADORATION" to the world, music enthusiasts and fans eagerly anticipate what this talented artist has in store for the future. With his exceptional talent and undeniable passion for music, it is safe to say that Seun Hosana's journey is only just beginning, and we can expect many more remarkable releases from him in the years to come.
In conclusion, Seun Hosannas new song, "ADORATION" is a testament to his musical prowess and his ability to touch the hearts of his listeners. Through his captivating vocals and exceptional songwriting, he takes us on a journey of self-discovery, need to praise our creator always and reminds us of the importance of pursuing our dreams. "ADORATION" is a must-listen for any music lover, and it solidifies Seun Hosanna's rightful place in the music industry.
The song ADORATION is available on all music digital platforms for listening and downloading.
You can connect with Seun Hosanna via;
FB: Seun Olaiya
IG: Seunhosanna
Twitter: @OluwaseunNelso2
Ticktok: @seunhosanna
08163047302
Stream and download below…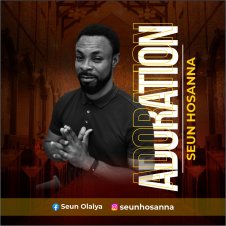 Adoration
by Seun Hosanna
Share this post with your friends on
3 Responses